For those with unique needs…
SharpJets is proud to offer our Special Concierge Services for those individuals with special needs and requirements.
Need a Medevac aircraft, a traveling nurse, handicap support, child escort, delivery of your favorite pet, or special guides or escorts? No problem! Call SharpJets!
SharpJets has established strategic relationships with global elite companies who offer best-in-class services for clients with unique and formidable demands.
SharpJets team will work diligently to ensure safe and secure travel for those very special to you!
SharpJets knows how important it is to have the best of care during a loved ones medical crisis. That's why our special concierge services provide all the arrangements to ensure safe and secure trips to destinations anywhere in the world.
SharpJets services include – emergency medevac, organ transportation, medical repatriation, medical escort, and bedside-to-bedside care for both domestic and international flights.
SharpJets Special Concierge Services are offered 24/7.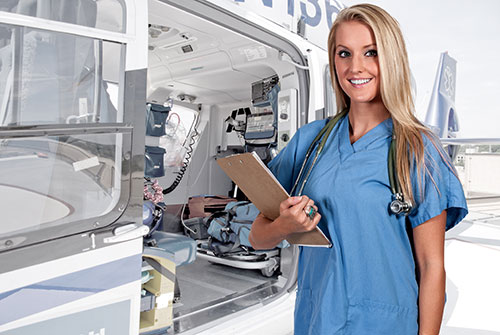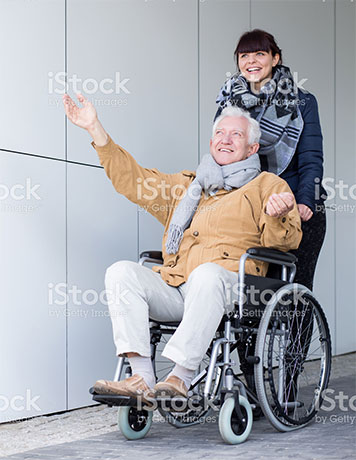 SharpJets believes that people with physical disabilities, chronic illnesses or difficulty walking should enjoy the same luxury travel experiences as everyone else. That's why our Special Concierge Services cater to our handicap clients providing first class, safe and stress-free travel opportunities.
Want to tour the ornate temples in Thailand, cruise the Nile as you view the ancient secrets of Egypt, ride the rapids down the Colorado River in the Grand Canyon, or even climb the Matterhorn in Switzerland, there is no cornerstone of the world you can't explore. Your entire trip will be designed around your special requirements. All you have to do is call SharpJets!
If you're interested in the experiences of a lifetime, contact SharpJets! We will take care of all the arrangements to meet your special needs; from private jets, to hotels, ground transportation, and tour guides, with special assistance every step of the way! There are no limits! We want to make your dreams to come true!
For a parent, sending your child off alone on a cross-country flight has to be one of the most nerve-wracking experiences ever. Saying goodbye to them at the airport, while keeping your fingers crossed that they arrive safely at their destination can be incredibly worrisome. At SharpJets, we understand these concerns, and we strive to provide a safe, comfortable and fun experience for children who are flying alone. We go out of our way to offer you peace of mind while we look after your child.
We know that children traveling alone need special support, and with SharpJets they are in the best hands! We take your child's transportation, delivery and well being seriously. We look after their needs with great sensitivity when boarding the aircraft, during the flight and after landing. We offer a variety of special meals, games, WiFi, and surprises so your child has a fun experience on board!
SharpJets child escorts are trained, compassionate professionals who are skilled to handle any situation that may occur, and focus on what is best for the child. Our child escorts are located globally, and are available for service 24/7. So whether a child is meeting up with a parent, going away to summer camp, visiting Grandparents, or even off to school, SharpJets can ensure their safety and well-being throughout their journey!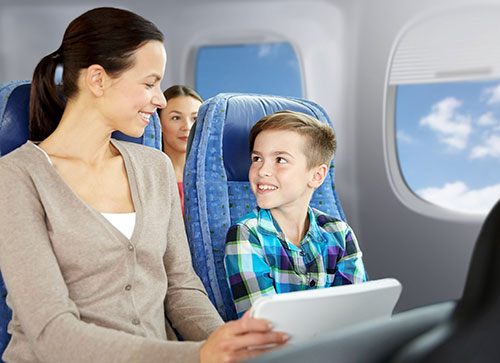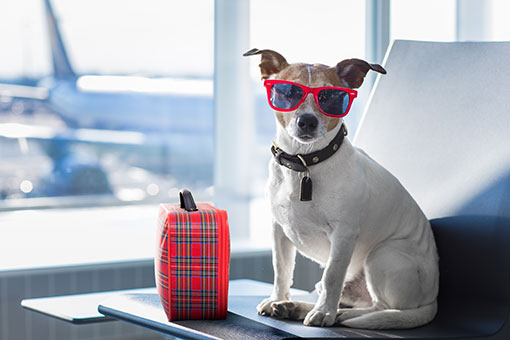 SharpJets' Pet Transportation Service was born out of love for our own pets, and every pet we transport is loved and cared for just like they were our own! Whether it's a dog, cat or exotic bird, we give your favorite pet the same attention and care as our human clients, giving you peace of mind, knowing that your pet is in good hands!
We offer door-to-door service, with trained escorts, ground transportation, special meals, medications, toys or whatever is needed to ensure your animal is happy and calm during the flight. Transporting and caring for elderly or pregnant pets, those requiring a strict medication regime, pets with injuries, or those needing lifting/mobility assistance are all in our realm of special pet services.
We take pride in offering a 'concierge level' of service to your Best Friend! So If you want to transport your pet safely and securely, you want to call SharpJets!
Travel Companions & Tour Guides
At SharpJets, we have an elite number of clientele that travel extensively throughout the U.S. as well as Internationally, and they sometimes feel more comfortable and safer with a travel companion or tour guide.  Someone who can assist them during their travels, show them the local culture, translate the language, or just be a buddy.  We have travel companions all over the world who can accommodate these requests, and enhance busy lifestyles and situations.
Our travel companions accommodate a wide range of special situations.  We assist families flying with children or even an older parent.  Senior couples may be capable of traveling on their own, but use our service to manage their vacation so they can simply enjoy the trip.  We cater to aging populations who have leisure time but diminished capacity for the rigors of travel.   We can  help move through airport security lines, manage luggage and navigate busy terminals and bustling hotel lobbies.  All SharpJets escorts are fluent in English, and their native language, experts in their region, and have full knowledge of services important to your travels.  
SharpJets can offer well-seasoned travel companions and guides who are selected to meet your special needs and requirements during your business or pleasure trip.  If you are seeking a way to  fulfill your ultimate travel adventures, maximum your time, and experience the best the world has to offer, look no further than SharpJets Concierge Services and our global tour guides and travel companions.  Friendly, experienced and fun!
If you have other special requests and seek world class services
please contact us at SharpJets
(310) 429-3030 or Info@SharpJets.com
Offices in…

For more information please contact:

A Private Charter & Concierge Service
800-870-3653
Info@sharpjets.com
SharpJets serves as an agent in obtaining air charter services for our customers. We select carriers that are fully certified by the Federal Aviation Administration and the U.S. Department of Transportation. Carriers are solely responsible for the air transportation arranged on behalf of SharpJets customers. SharpJets does not own or operate the aircraft on which our customers fly. SharpJets is not a direct or indirect air carrier. All SharpJets flights are operated by Part 135 carriers.