Aircraft Categories
Select the desired aircraft for more information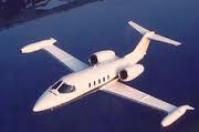 Very Light Jets
Light Jets are recommended for groups of up to 9 passengers. These jets travel at 420-535 miles per hour and have a range of 1,000-1,700 miles. Examples include the Hawker 400XP, Lear 35, and Citation CJ4.
No Membership Fees.
No Jet Card Contracts or Commitments.
Pay for Only the Charter or Lease you need, when You need it.
For more information please contact:

A Private Charter & Concierge Service
800-870-3653
Info@sharpjets.com
SharpJets serves as an agent in obtaining air charter services for our customers. We select carriers that are fully certified by the Federal Aviation Administration and the U.S. Department of Transportation. Carriers are solely responsible for the air transportation arranged on behalf of SharpJets customers. SharpJets does not own or operate the aircraft on which our customers fly. SharpJets is not a direct or indirect air carrier. All SharpJets flights are operated by Part 135 carriers.