Aircraft Categories
Select the desired aircraft for more information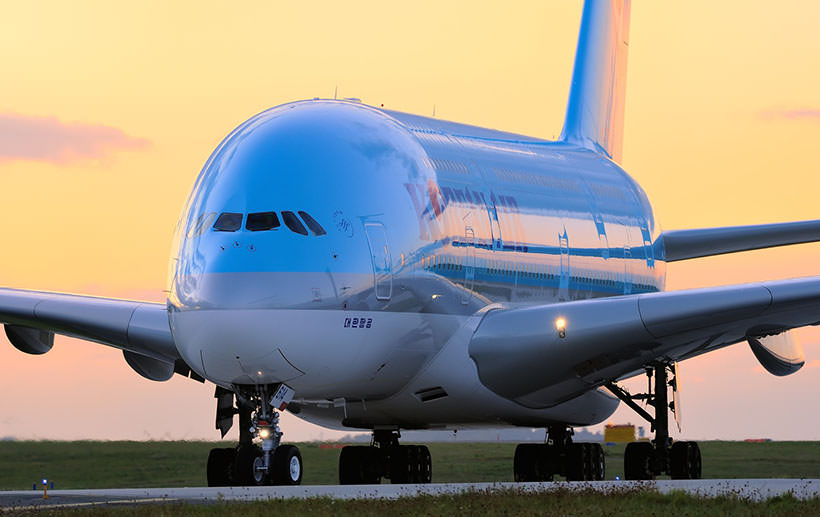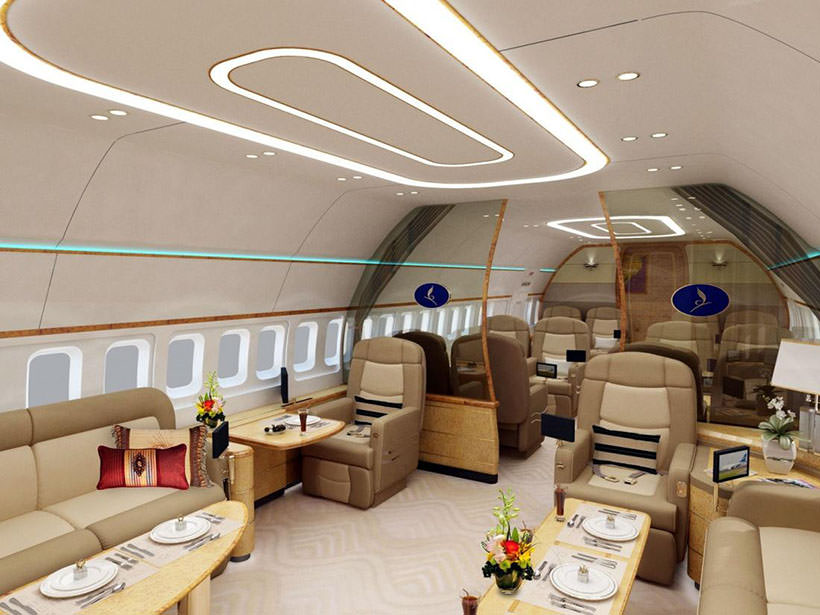 The A380 has been winning over business and leisure passengers alike since its service introduction in 2007, providing levels of comfort and reliability that have led travelers to specifically request flights on Airbus' 21st century flagship which is currently in operation with carriers around the globe.
The double-deck A380 is the world's largest commercial aircraft flying today, with capacity to carry 525 passengers in a comfortable three-class configuration, and up to 853 in a single-class configuration that provides wider seats than any competitor. Overall, the A380's two decks offer 50 per cent more floor surface than any other high-capacity aircraft.
With a superior range of 15,700 km., the A380 is the ideal solution to alleviate traffic congestion at busy airports. It has two full-length passenger levels with true wide body dimensions: a main deck and an upper deck, which are conveniently linked by fixed stairs forward and aft.
Passengers: 525 Passengers
Max. Speed: 511 mph/828 kph
Max. Range:3,500 miles/5,600 kilometers
Cabin Width: N/A
Cabin Height: N/A
Cabin Length: N/A
Lavatory: N/A
Baggage Capacity:N/A
No Membership Fees.
No Jet Card Contracts or Commitments.
Pay for Only the Charter or Lease you need, when You need it.
For more information please contact:

A Private Charter & Concierge Service
800-870-3653
Info@sharpjets.com
SharpJets serves as an agent in obtaining air charter services for our customers. We select carriers that are fully certified by the Federal Aviation Administration and the U.S. Department of Transportation. Carriers are solely responsible for the air transportation arranged on behalf of SharpJets customers. SharpJets does not own or operate the aircraft on which our customers fly. SharpJets is not a direct or indirect air carrier. All SharpJets flights are operated by Part 135 carriers.